Responsive Web Design?
Web Design & Development for Small Business.
Responsive web design (RWD) is a beautiful bit of kit. The simplest way to demonstrate what responsive web design is would be to resize your browser window if on a desktop, or open this site on a device (tablet, smartphone). It is the same website designed on a fluid grid system.
Modelling and research by some of the biggest companies in the world regarding the increased use of tablets and smartphones for browsing the internet has led to a feverish rush to optimise what they have to sell and say for the wave of new devices available to their potential customer base. Whislt desktop usage is still viable it is quickly being eclipsed by 'devices' for browsing. It dosen't take a rocket surgeon to understand the standard static desktop website does not provide a great browsing experience on a smartphone. If you are a business or otherwise and you want to talk to your customers on a device your options are clear, 1.mobile app, 2.RWD. The key advantages of RWD are updates to your content and Google recommends RWD over other methods of mobile optimised websites partly due to the fact there is only one URL to index. Content is king for webcrawlers, and it must be updated regularly for you to rate well for organic searches, with RWD you only need to update your content and images once for all devices, beautiful.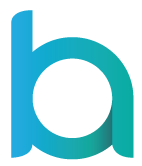 HUNGRY ARTIST

web design | logo design | web management

all rights reserved